Welcome!
We're happy you're here
To place an order, feel free to give us a call at (920) 432-9244 or stop in at our location. We're happy to serve you!
---
Want to join our crew? Please visit our Careers page to fill out an application, or you can complete an application and bring it to our store. Thank you!
---
When it comes to bagels in northeast Wisconsin, Lox, Stock 'n Bagel serves only the best. Almost every item on our menu is made from "scratch" daily. – From our bagels, scones, cinnamon rolls; to our soups, cold salads, sandwich spreads, and other various treats.
We grind our Colectivo Coffee beans before every brew, to ensure that you will get only the very best quality of coffee in every cup. We serve breakfast and lunch all day and we are known for our delicious "Breakfast Bagel Sandwich" and our "Lox Sandwich", all made with fresh vegetables and toppings. We have 10 varieties of cream cheese spreads that we blend together with care in our kitchen daily.
Our customers often tell us to never change the atmosphere of our restaurant because they love the warm and relaxed feel of our colorful walls, with very friendly service and delicious food and coffee. Stop on by and see for yourself, we'd love to have you over!
Plus, enjoy the use of our FREE WI-FI.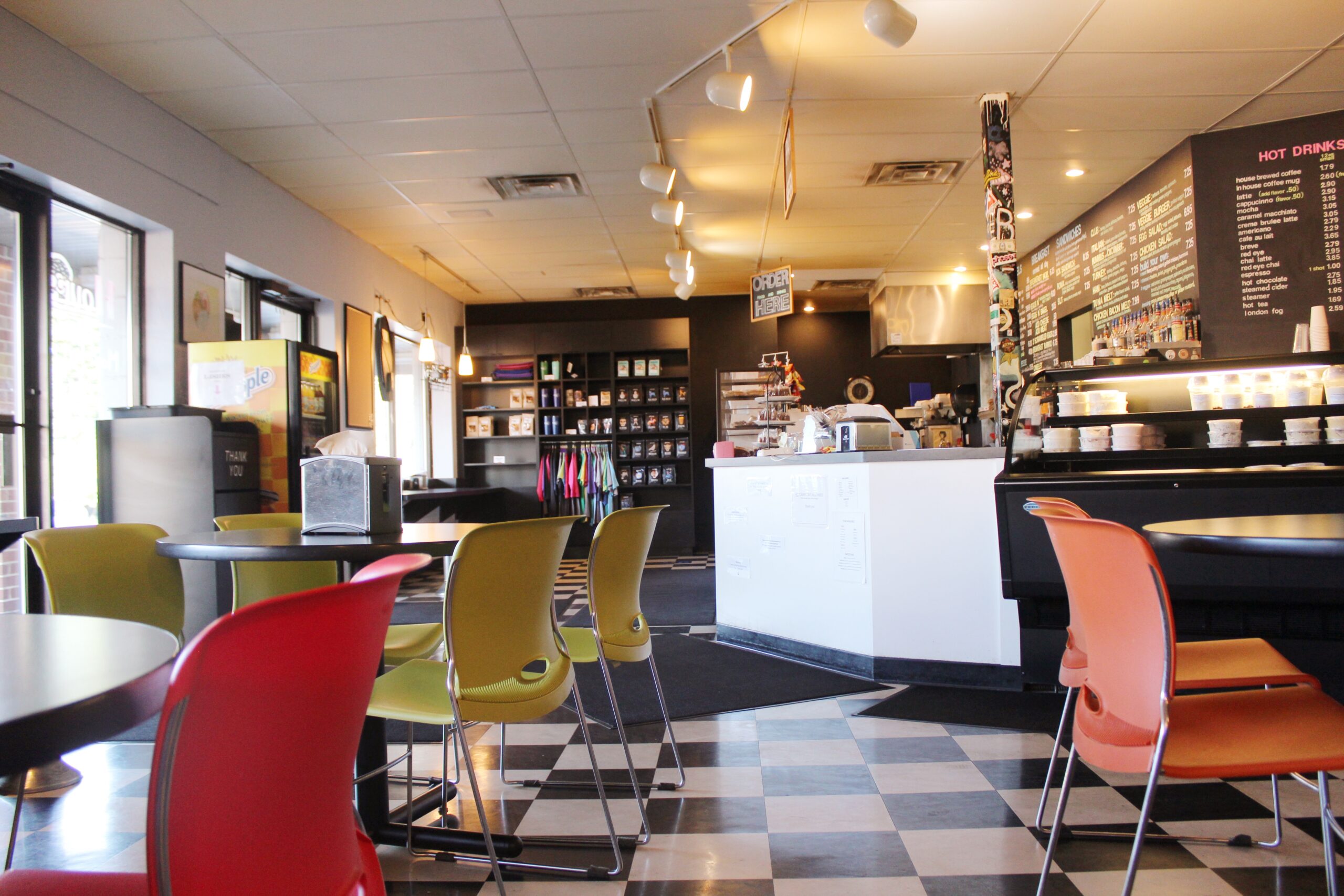 ---
What are your hours?
Monday: Closed
Tuesday-Friday: 6:00am-3:00pm
Saturday: 6:00am-1:00pm
Sunday: 7:00am-1:00pm
What if I have another question that is not listed here?
Give us a call at (920) 432-9244 or stop in at our location. We'd be happy to answer your question!